GALI starters
DEMP is using GALI air starters on auxiliary gensets if air start is required by ship designer.
GALI starters are designed for air supply of max. 30 bar.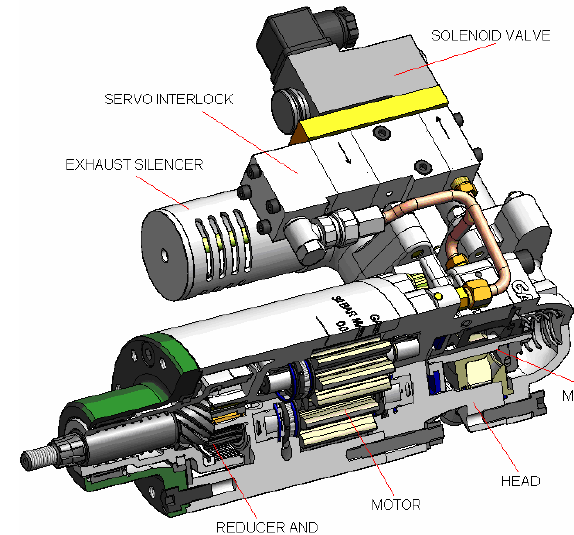 We have therefore both complete starters and spare parts kit for GALI A-17 starters which is used on High-speed engines. We can help if we get all data on the starter and engine.
Old starter A-15 is no longer available so we are having some spare parts kits for this type on stock.
Please see spare parts pages for further details on available spare parts.
GALI starters are also installed on medium speed engines:
Above-mentioned starters (and spare parts kits) for these can be supplied but is not stocked. So please forward your requested and we will revert if we are able to assist.
Complete A-17 starter:
We have at least one starter on stock for quick delivery. The latest version of this starter is C.
Remember to order one pinion with new starter. Installation flange (engine depending) is normally reused when new complete starter is installed on engine.
For spare parts then please see our page on spare parts for Gali.