Startwell starter
Spring starter is normally used as back up starter and DEMP has used Startwell on plants where this has been required.
The Startwell spring starter is used on many different engines types so please remember to add engine type/make when ordering or add all data from name plate from old starter:
You can check the starter type from the name plate situated at the top of your Startwell Starter.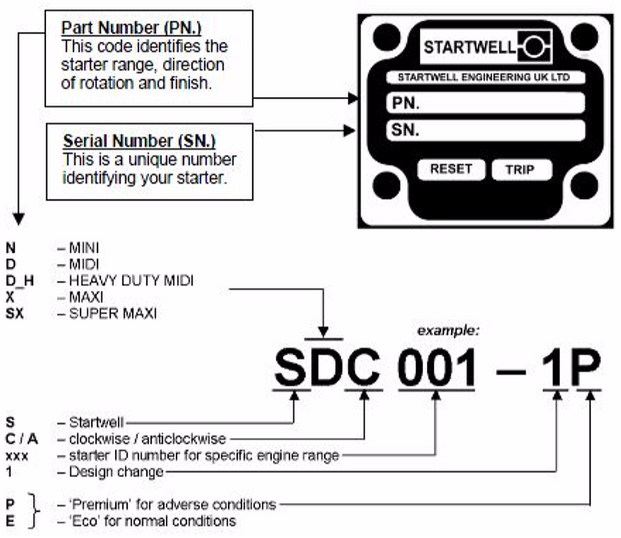 We normally stock the SXC047 + SXCH047 used on the MAN D2866 as complete starters. Spare parts are normally not stocked but we are able to delivery with relative short delivery time.
Please see special important operating instruction from Startwell.